Go to WELCOME page
BULLETIN BOARD
CALENDAR of EVENTS REGISTRATION FORM ORI ACADEMIC PRESS
QUOTE of the DAY DR. JEFFREY SEINFELD MEMORIAL
The Dream as the Entre to Everything: Psychoanalytic Explorations into Interpretation of Dreams
3rd Trimester of Year 2 and Year 3 of the Full Training in Psychotherapy and Psychoanalysis
(can be also taken as an individual post-graduate certificate course; no pre-requisites)
(12.5 hrs of post-graduate training certificate)
Instructor: Jeffrey Lewis, PhD
Dates/ Time: 4/2/15 - 6/4/15, 8:15pm - 9:30pm
Place: In-person - 26 W 9th Street (between 5th & 6th Ave), 2C; NYC, 10011 and Virtually (with minimal technical requirements)
Tuition: $450/ 10-week course; Registration: $25/course (waived for candidates in training)

This 10-week course will trace the origins of antiquity dream interpretation, dream science touching on neuro-biology, Freud's most brilliant discovery even in his own opinion, Jung's re-discovery and elaboration of his masterful theory of mind, Kellerman's work on nightmares, Schwartz's work on the Irma dream (Freud's specimen # 1 and the true beginnings of Psychoanalysis), and the Instructor's samplings of the hundreds of dreams he had utilized in the analysis of his patients during almost four decades of practice.
Beyond theory and the didactic, participants of this course will learn to use their patients' dreams to go someplace in treatment that would be impossible if not for this skill, art and medium.
Course syllabus:
Topics of the lectures/ discussions planned for :
Introduction and history of dream interpretation (Oneirology).
Science and neuro-biology of dreams.
Freud's Irma Dream and the Beginnings of Psychoanalysis (a summation of paper and symposium of Dr. Jack Schwartz).
Introduction to Freud's ideas and re-conceptualization of dreams.
Freud's theory and methodology of dream interpretation.
The place of Nightmares (the work of Dr. Henry Kellerman).
Jungian dream analysis...convergence and divergence from Freud.
Continuation of Jung and practicum issues of what to do; examples.
Examples from lecturer and students' samples from their patients.
Finale and further work with students' dream samples

.
All readings for this course will be emailed to participants ahead of time.
Books Used In Preparation for this Course:
Flanagan, O. J. (2000). Dreaming Souls: Sleep, dreams, and the evolution of the conscious mind. Oxford: Oxford University Press.
Freud, S., & Crick, J. (1999). The Interpretation of Dreams. Oxford: Oxford University Press.
Freud, S. (1900). The Interpretation of Dreams. S.E. 4-5.
Freud, S. (1965). The Interpretation of Dreams: Freud's seminal exploration of human nature. New York: Avon.
Freud, S., Masson, J. M., & Brill, A. A. (2010). The Interpretation of Dreams: The illustrated edition. New York: Sterling.
Gutheil, E. A. (1951). The Handbook of Dream Analysis. New York: Liveright.
Hobson, J. A. (1999). Dreaming As Delirium: How the brain goes out of its mind. Cambridge, MA: MIT Press.
Jung, C. G. (1975). Dreams. (Translated by Hull, R.F.C.), in C.G. Jung, The Collected Works of C.G. Jung, Vols. 4, 8, 12, 16. Princeton, NJ: Princeton University Press.
Jung, C. G., & Freeman, J. (Eds.) (1964). Man and His Symbols. Garden City, NY: Doubleday.
Kellerman, H. (2014). The structure of nightmares: Relation to levels of personality. In H. Kellerman, A Consilience of Natural and Social Sciences − A Memoir of Original Contributions (pp.3-90). New York, NY: ORI Academic Press.
Lansky, M. R. (Ed.) (1992). Essential Papers on Dreams. New York: New York University Press.
Ratcliff, A. J. (1996). A History of Dreams. London: Senate.
Schwartz, J. (2014). Freud's Irma Dream, the Origin of Psychoanalysis, and the Bloody Nose. MindConsiliums, 14(9), 1-49.
Stevens, A. (1995). Private Myths: Dreams and dreaming. Cambridge, MA: Harvard University Press.
For more information, please contact ORI administrator Dr. Inna Rozentsvit at 646-522-1056.
Some additional resources:
Jung, C.G. (1956). Symbols of Transformation. New York: Bollingen, No. 5. (Original edition published in 1912 as "The Psychology of the Unconscious.")
Jung, C. G. (1961). Memories, Dreams, Reflections. (recorded and edited by Aniela Jaffé). New York: Pantheon.
"I must learn that the dregs of my thought, my dreams, are the speech of my soul. I must carry them in my heart, and go back and forth over them in my mind, like the words of the person dearest to me. Dreams are the guiding words of the soul.
Dreams pave the way for life, and they determine you without you under- standing their language. One would like to learn this language, but who can teach and learn it?
We also live in our dreams; we do not live only by day. Sometimes we accomplish our greatest deeds in dreams." (Carl Jung)
Tom Paine asleep, having a nightmare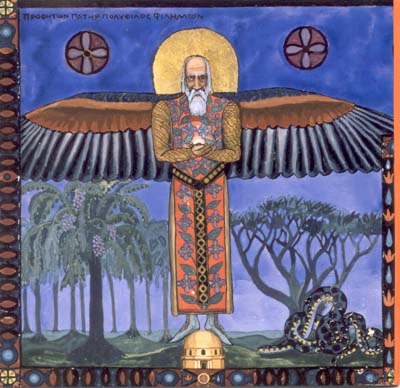 2013 Conference - on Countertransference, Regret, Aggression, and Their Vicissitudes
2012 Conference on Self-Sabotage: Jungian, Kleinian, and Fairbairnian Perspectives.
2011 Annual 20th Anniversary Conference on Dialectics of Mortality and Immortality: Time as a Persecutory vs. a Holding Object
2010 Annual Conference on Psychoanalysis & Spirituality
2009 Annual Conference on Eroticized Demonic Object
Visit ORI's YouTube Channel, ObjectRelations2009, to view NEW mini-video series "The Object Relations View"
Intro to the Object Relations Thinking and Clinical Technique - with Dr. Kavaler-Adler (part 1).
Projective Identification (part 2)
Support Our Cause on FACEBOOK: Support Mental Health Education!
---

Please note - NEW - Mail correspondence to: ORI Administrator, 75-15 187 Street, Fresh Meadows, NY, 11366-1725
New: Tel: 646.522.0387 OR 646-522-1056 (ORI Administrator); Fax: 718.785.3270 Email: admin@ORINYC.org
Inquiries about psychotherapy and psychoanalysis training: DrKavalerAdler@gmail.com
---
Disclaimer: This site and its services, including the contents of this site are for informational purposes only. It does not
provide medical or any other health care advice, diagnosis or treatment.
Copyright © 2000 Object Relations Institute, Inc. All Rights Reserved.
Website created by
MindMendMedia (last updated on 04/01/2015).